Lizzie's Big Smile: Community in the Kitchen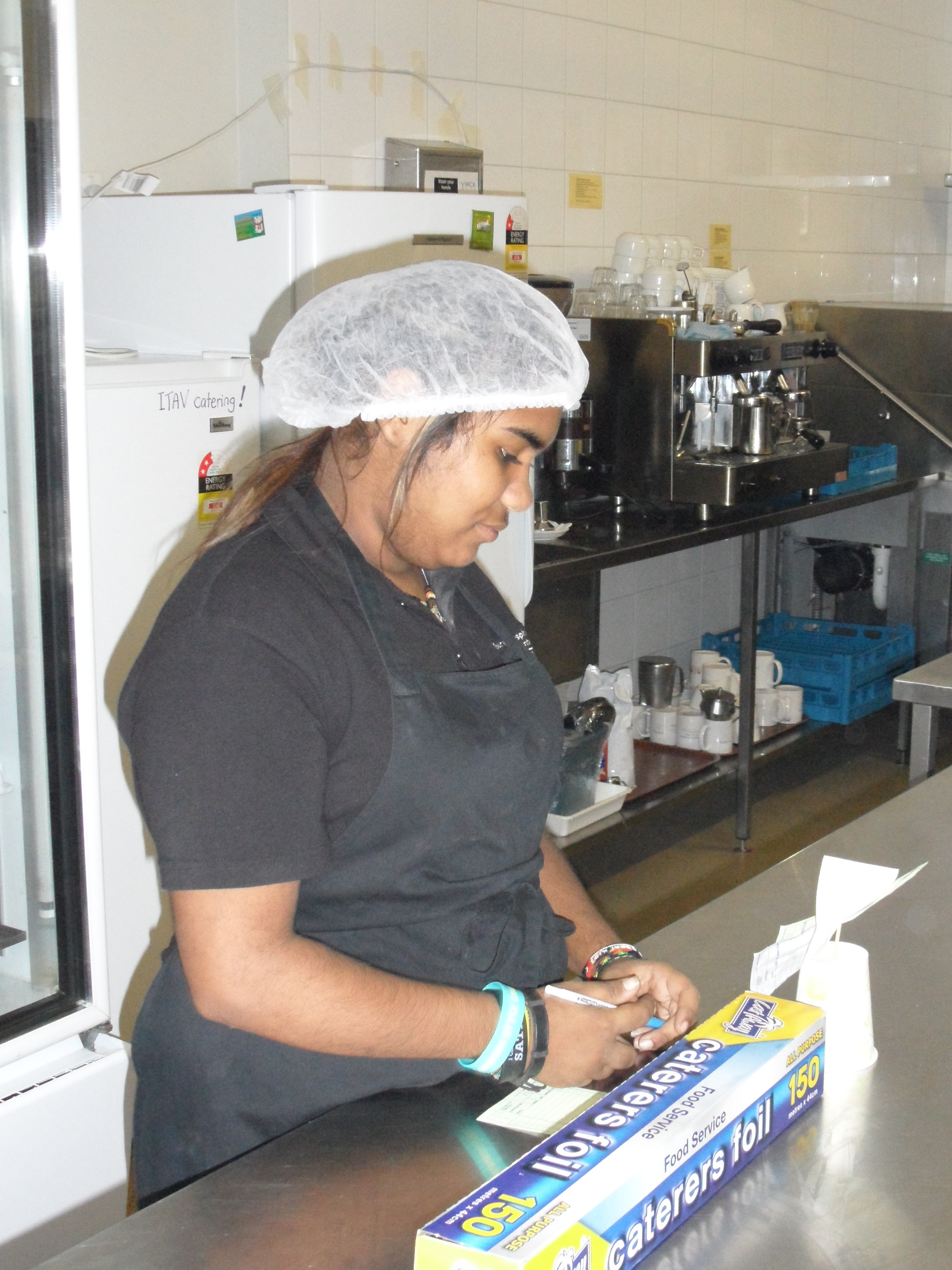 Lizzie left school after Year Nine at 16 years old because she felt that she did not fit in with her peers. That's when Lizzie found the ConnectEd program, which has been supporting at-risk young people in disadvantaged communities to reach their educational and social potential. ConnectEd offers young people opportunities to engage with accredited vocational training, practical skills, and work experience. The program enables youth to see how they can help themselves and their families and make a contribution to the wider community.

Lizzie's mother Yvette and sister Valerie attended Lizzie's Hospitality Training graduation ceremony to celebrate this significant milestone in her life. Valerie said she has seen a big change in Lizzie who was "quite shy and withdrawn" before the course. Her sister said, "When we walked in today, I saw Lizzie's whole face light up with a big smile. It was good to see how much more confident she is [...] She wants to go straight on and do another course."

Lizzie now feels much more secure about her abilities. She said that she never felt like she belonged at school, but participating in the ConnectEd program made her realize how much she loves learning and looks forward to learning even more.

Her older sister Valerie said she and Lizzie's mother had hoped Lizzie would avoid the fate of many schools drop-outs: hanging around with friends, watching videos, and living off of unemployment benefits. It seems ConnectEd is fulfilling their hope: Lizzie has since enrolled in another hospitality course to further her skills.

Lizzie is now taking control of her future, thanks to the knowledge and confidence she gained from ConnectEd.

Related Project:
ConnectEd (2011-2015)