A Teacher Trainer Becomes a Master
Saw Myoe Nyunt is a motivated young man who conducts teacher trainings for teachers in the 69 migrant schools along the Thailand-Myanmar border through World Education's Master Trainer program.

He is also a teacher at the Children Development Center, a migrant school in Mae Sot, Thailand with 864 students. Myoe Nyunt was recently promoted to acting vice principal at his school due to his teaching capacity, the training he provided to other teachers, and the technical support he provided to the school.

Myoe Nyunt's successes as a teacher and teacher trainer did not come without challenges. Myoe Nyunt first had to move to his aunt's village in order to attend middle school and then to the city for his high school diploma. This was no small achievement; Myoe Nyunt was the first one from his village to graduate high school and earn a degree.

After graduating, Myoe Nyunt attended and graduated from the camp-based Teacher Preparation Center and a training of trainers program supported by World Education. He was then selected for the Master Trainers program. World Education's Master Trainers program conducts teacher training, trainings of trainers, and teacher follow-up in order to improve the quality of education in migrant schools. There are 12 trainers in the program who implement these activities with energy, enthusiasm, and commitment to the teachers.

Through these programs Myoe Nyunt has learned integral training methods that he now applies in his work, including presentation, facilitation, and coaching skills. He also learned student-centered teaching methods, which he now applies as both teacher and trainer and passes on to others through teacher trainings.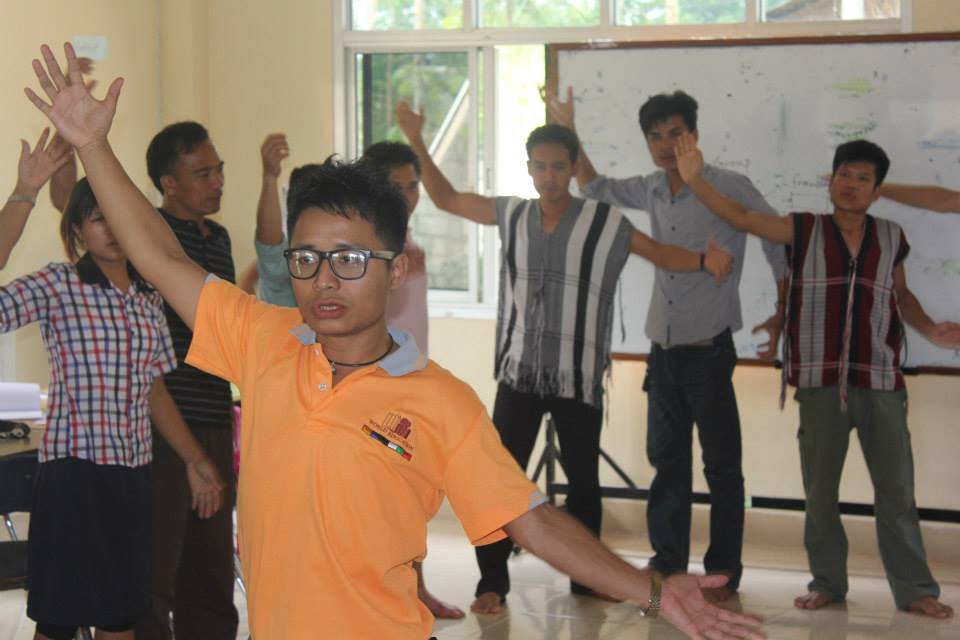 .
Myoe Nyunt continues to learn from the trainings he conducts. "I have improved my techniques through the trainings," he explains. "I have been to so many schools while doing teacher observations that I have also learned from the schools and their teachers."

Myoe Nyunt has excelled so much as a trainer that he was promoted to team leader; he now provides technical support to newcomers and other trainers. As a team leader, Myoe Nyunt will also be a part of the new leadership team of Master Trainers. The leadership team will manage the Master Trainers program to ensure that it continues to substantially improve the quality of education in migrant schools.
Related Project:
Project for Local Empowerment (PLE) (2011-2017)