Bringing Communities Together to Support Children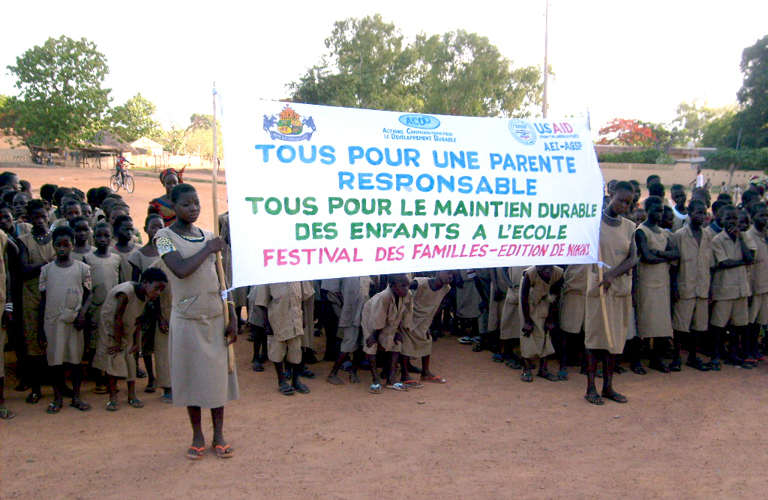 The residents of Nikki village in northeast Benin face many problems. The community has experienced an increased number of undesired and at-risk pregnancies, medical complications from abortions, rising divorce rates, poor student grades, and emerging complaints from parents about their children's behavior. In response to these challenges, the people of Nikki decided to organize a festival to encourage parents and residents to take a more active role in the lives and successes of their children.

In May 2009, with support from the USAID-funded Ambassadors' Girls' Scholarship Program (AGSP), the Nikki Family Festival brought the citizens of Nikki together to discuss the ongoing problems in their community and develop potential solutions to address them. Participants from the village assembled early in the morning on the day of the festival. Following welcoming speeches and sketches delivered by school children—including AGSP scholars—the mood of the participants was upbeat. Under a hot midday sun, special guest speaker Dr. Cyriaque stood to speak. Highly regarded for his expertise and service as the chief doctor at Nikki Regional Hospital, he began his speech with data gathered from recent hospital admissions.

"In the last three years, of all the cases of dangerous abortions due to complications, like perforated uterus, 86% were school girls," he said. The crowd grew very quiet. "And between 65-70% of those patients who were treated for risky pregnancies were, again, female students simply too young to be carrying children of their own." The statistics were sobering, and the message was clear: School attendance alone is not sufficient to keep girls from experiencing unwanted pregnancy and its associated risks.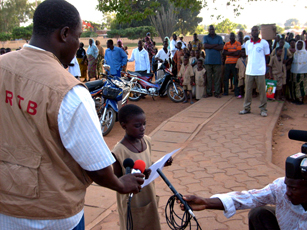 Over four consecutive days, more than 3,000 participants including parents, students, journalists, and professionals watched documentary films, attended lectures, and participated in group discussions about the greatest threats to the welfare of Nikki's youth: Uninformed decision making, risky behavior, and parental indifference toward school success. The major themes tackled during the festival were HIV & AIDS, unwanted pregnancies, quality education, child behavior, and the timing of marriage.

The Nikki Family Festival was a tremendous success. Participants young and old expressed their appreciation for its timeliness and inspirational impact. Many of those who attended took away important lessons with plans to incorporate them into their daily lives.

"The two documentary films shown during the festival truly made me discover things that will make me want to abstain from unprotected sexual activities," said 16-year-old Zakari Baké Doué, a student at Nikki Middle School.

The statistics that Dr. Cyriaque cited during his speech were mentioned repeatedly by participants as being among the most impactful of all the information given. As a result of this data, and the activities and resources at the festival, the residents of Nikki are committed to doing everything they can to maintain the momentum generated during the event.

"The statistics provided by Dr. Cyriaque on pregnancies and risky abortions had me thinking really hard," said Fatiou Dossou, Tchikandou School principal. "I took notes and intend to use them to raise awareness among my students and their parents."
Related Project:
Ambassadors' Girls' Scholarship Program (AGSP) (2004-2011)